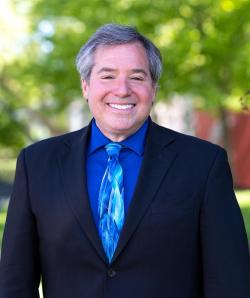 Start Date
Tuesday, April 4, 2023 - 11:00 am
End Date
Tuesday, April 4, 2023 - 12:00 pm
Event Contact Name
Tasha Miller
Event Contact Phone #
419-772-2205
Event Contact E-mail
t-miller.19@onu.edu
Event Description
Join us for our annual Kormendy Lecture on April 4, 2023 in Tilton Hall, Room 129 beginning at 11 a.m. This is the second in a series of three spring lectures at ONU Law. 
Speaker: Dean Michael Scharf
Topic: The Legal Impact of Russia's Ukraine Invasion
Russia's invasion of Ukraine has shocked the conscience of humanity.  The country has literally become a nation-wide crime scene. Worldwide, cries for accountability are deafening.  But are Vladimir Putin and other Russian leaders beyond the reach of international criminal law?  In this distinguished lecture, Dean Michael Scharf of Case Western Reserve University School of Law will discuss the options and obstacles to bringing Russian leaders to justice for the crime of aggression and war crimes in Ukraine.  
More on our speaker:
Michael Scharf has been Co-Dean of Case Western Reserve University School of Law since 2013. He is a Chaired Professor who has authored 20 books, including five that have won national book of the year honors. 
Scharf served as Attorney Adviser for U.N. Affairs in the Office of the Legal Adviser of the U.S. Department of State, where he represented the United States at the U.N. Human Rights Commission and U.N. Legal Committee. Scharf and the Public International Law and Policy Group, a Non-Governmental Organization he co-founded 25 years ago, were nominated for the Nobel Peace Prize by six governments and the Prosecutor of an International Criminal Tribunal for the work they have done to help in the prosecution of major war criminals.
He has served as Special Assistant to the International Prosecutor of the Cambodia Genocide Tribunal and has argued as Amicus before the Appeals Chamber of the International Criminal Court. Scharf also produces and hosts the radio program "Talking Foreign Policy," broadcast quarterly on Cleveland's NPR station. Scharf is the President of the American Branch of the International Law Association, a life member of the Council on Foreign Relations, and a member of the Executive Council of the American Society of International Law.