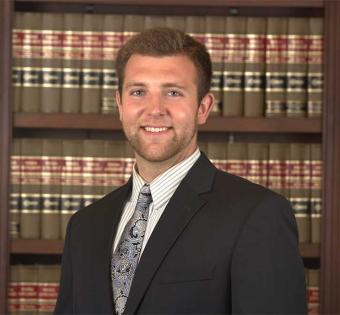 Joe Sukup honed practical skills at ONU Law that set him up for success in the U.S. Army JAG Corps. "I love being a soldier, an officer, and a lawyer," he says. "This career choice is the best decision I could have made following ONU."
Joe viewed law school as a "path to enlightenment." He wanted to get a firm grasp on the law so that he could help others navigate the complexity of the legal system. He chose ONU Law because it was affordable, offered small class sizes, and had a reputable bar passage rate. "I was also looking for a school that would develop strong practicing attorneys with lots of hands-on training." ONU Law delivered on all fronts, he says.
As a student, Joe embraced ONU Law's built-in support system. His professors encouraged him to look at the big picture and to stretch himself. He took advantage of opportunities like the Icelandic Exchange program, Moot Court competitions, and an externship with the Allen County Prosecutor's Office to gain experience and practical skills.
Having always wanted to serve in the military, Joe joined the JAG Corps after graduation. He is currently stationed at Fort Hood, Texas, working in client services/legal assistance. He helps soldiers, spouses of service members and retirees with a myriad of legal matters, including wills, powers of attorney, landlord/tenant issues, divorces, taxes, consumer protection issues and more.
In the future, Joe anticipates working in fiscal, contract, administrative and national security law. "The Army provides the best world for attorneys with an interest in a multitude of fields," he says. "The structure of the Army, the mindset of its members, the ethos of the entire organization, is invigorating."
Grateful for the direction his life and career has taken, Joe credits his alma mater. "ONU Law was a great starting point for my legal career and I appreciate all this community has done for me."