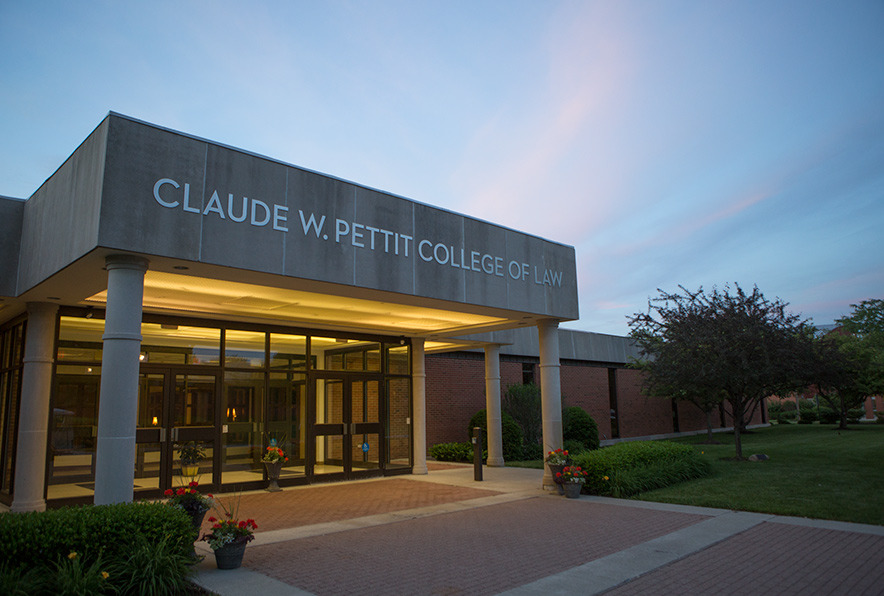 To all members of the ONU Law community:
I have spent the last two weeks listening to my fellow Americans. It is important we take the time to hear one another, sort the facts before us, and then choose our path. It is perhaps more important today than at any time since the civil war and subsequent reconstruction.
We are fortunate enough to study law at an institution where our University leadership understands and supports the need for us to be proactive. For those of you who have not seen it, please take the time to read President DiBiasio's statement on the ONU home page. It is a message of hope in a troubled time.
While it is inappropriate for me, as your Dean, to share my personal views about politics, it is appropriate for me to comment on the duty, power, and responsibility each of us bear as members of the legal community. It is also my responsibility to provide educational opportunities concerning the law. This year our Dean's lecture series will focus on the impact of racism in America, the dangers of implicit bias, and the choices confronting our society. I am asking members of our community to guide us in identifying whom to invite, the topics to discuss, and the ways in which we might all become better stewards of the nation. They will then help us develop additional goals for the College of Law for future action. We will begin here, but we will not end here.
Lawyers listen, lawyers reason, and then lawyers act. We are the stewards of democracy, the promise of the rule of law in a nation that cannot exist without it. This is a duty each of us must understand, and a promise our fellow citizens call upon us to keep. They rely on us to make this nation indivisible, with liberty and justice - for all. That is our sacred duty.
The impacts of systemic and pervasive racism has permeated my professional experiences. It is always present in the law, for it is through the law that a democracy confronts, and ultimately, vanquishes its inner demons. I know it when I see it, but also realize that as a white man in America I will never experience it the way my fellow Americans, who happen to be Black, do.
Let me be clear, Black Lives Matter. It falls to all of us to make real our commitment to a nation where no one lives in fear of law enforcement, and all are truly equal, in both word and deed. Our profession does not condone either the murder of defenseless African Americans or the violence perpetrated by those cynically exploiting protests to promote civil unrest. As members of the legal profession both should be unacceptable to us.
We have members of our community who are wounded daily by racism. To quote Fannie Lou Hamer, "Nobody's free until everybody's free." It is past time to bind this national wound and create a just and lasting peace for all Americans.
Together we can, we must, we will, move forward.
Charles H. Rose III
Dean and Professor of Law
Ohio Northern University Pettit College of Law