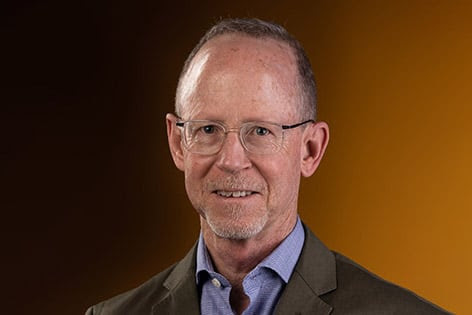 Law professor David Raack has been named ONU Law's interim director of advocacy. In his role, Raack will continue to guide the trial advocacy program which has been receiving national recognition.
The Moot Court program, which has always been integral to the law college's mission to produce practice-ready attorneys, helped ONU Law make the U.S. News & World Report rankings for trial advocacy in 2020, coming in at #96. In 2021, ONU Law jumped even higher to rank #36 among law schools for trial advocacy.
"It is certainly nice to get the recognition," says Raack, "but we don't intend to rest. We are inspired to build our program and make it even better."
In the coming years, ONU Law plans to improve and expand its advocacy program. Areas of focus include getting more students involved; enhancing the quality of coaching and mentoring; securing the involvement of high-profile competition judges; and participating in more intra-school and inter-school competitions.
Raack says ONU Law students build real world skills and mental muscle through the advocacy program. Students practice communicating confidently, clearly and impactfully. They discover how to formulate persuasive arguments. They learn how to think on their feet and draw analogies and distinctions. They gain a solid working knowledge of the law and rules of procedure. Honing these skills takes hard work, experience and beneficial feedback from experienced coaches and judges. "Even the best students will continue to grow and develop in this area," added Raack.
ONU Law Dean Charles H. Rose III is a nationally recognized expert in trial advocacy and his leadership at the Pettit College of Law is inspiring students and faculty to take the Moot Court program to an even higher level.
According to Raack, the law college's ultimate objective is to produce attorneys who use their advocacy skills to make a difference in their communities and in the lives of their clients. "Getting trophies (in competitions) is great," he says, "but it is not what matters. The training aspect of the program is what we are focused on. We are producing graduates who will one day represent real people in real situations. The better training they receive, the better they will be able to do that and make a positive impact."