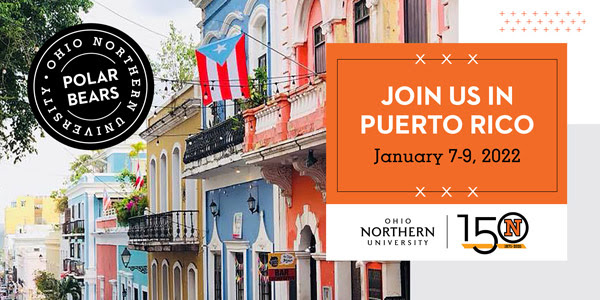 ONU Law is excited to cosponsor the "Lift Every Voice, Developing New Advocacy Paradigms" conference in Puerto Rico. Hosted by Inter American University of Puerto Rico School of Law and sponsored by Ohio Northern University's Pettit College of Law and the Elisabeth Haub School of Law at Pace University, this conference looks forward from the crossroads of tectonic change in the academic world.
The onset of the pandemic, online responses and a long-overdue reckoning concerning diversity, equity, and inclusion, call each of us to listen anew to the voices of others. This conference reflects ONU Law's long term commitment to learning by doing – the premiere process for teaching adults. Attendees will walk for a while in each other's shoes, break bread and learn from one another in a spirit of growth, fellowship and replenishment.
The program was originally scheduled for early January, but has been rescheduled for April 6-10, 2022.