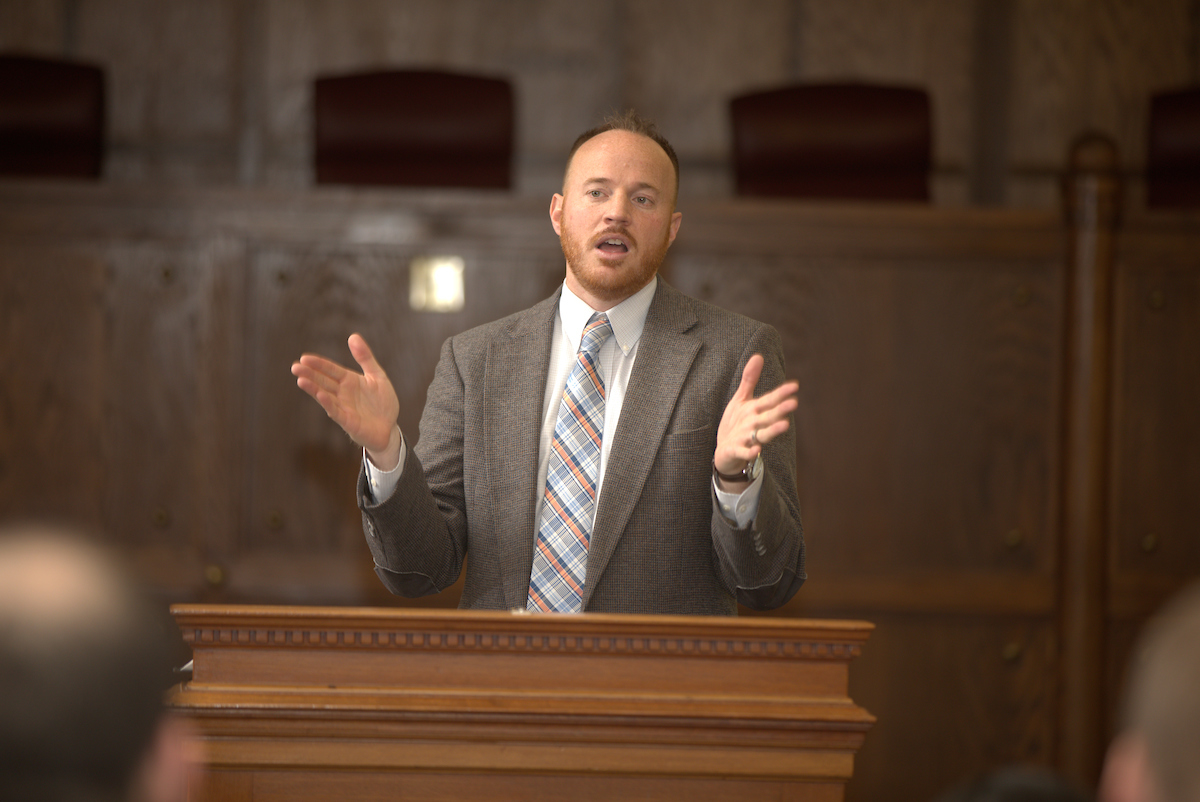 ONU Law kicked off a new series called Food for Thought. The initiative allows small groups of students and a professor to come together over lunch to discuss the professor's current research. "This is a great opportunity for students and faculty to engage with one another on a deeper level about important topics that might not otherwise be discussed in the classroom," says Dallan Flake, Law Professor. "It's a great opportunity for students to find out what their professors are working on in case they would like to work as research assistant, and benefits the professors by getting feedback from students who bring a fresh, unique perspective," he says.
Professor Rick Bales kicked off the series, sharing his fascinating and very timely research on COVID-19 and the workplace.
"The COVID-19 pandemic of 2020-21 has changed working conditions for millions of Americans and Canadians quickly and dramatically. Employers responded by requiring employees to quarantine, implementing workplace COVID policies, disciplining employees who violated those policies, changing work schedules, cancelling leaves or vacations, and furloughing or laying off employees. Unions have challenged many of these actions, raising a variety of novel issues that are now being resolved through labor arbitration," says Bales. He then discussed labor arbitration awards and comparatively analyzed the awards from Canada and the United States.
The Food for Thought series will be held twice per semester.