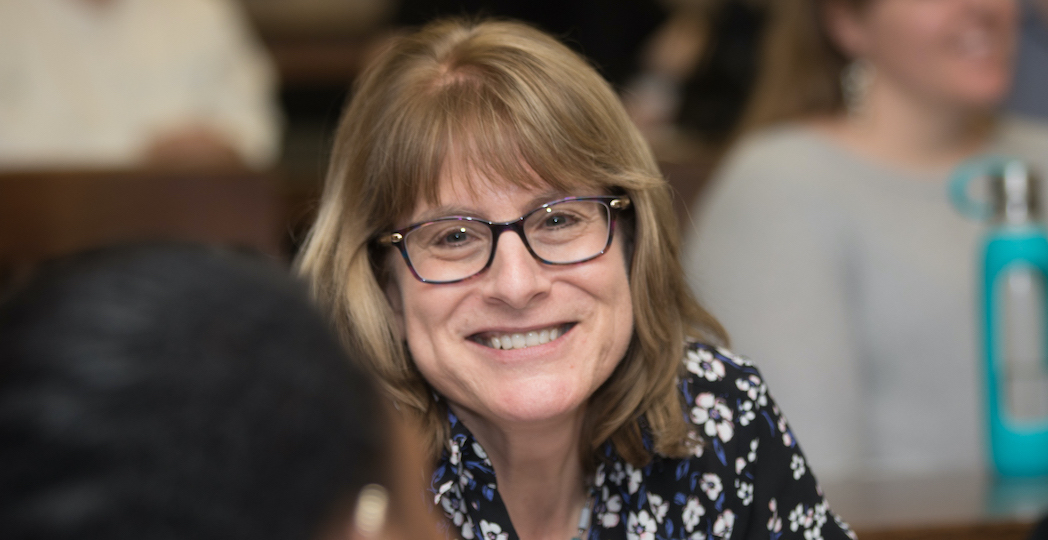 Nancy Sabol served as the Director of Academic Support, Associate Professor of Law and Title IX Coordinator at Ohio Northern University until she passed away April 25, 2020 after a brief battle with cancer. She is remembered fondly by her colleagues, students and the university community at large for her compassion, her ability to navigate difficult situations, and her love of her students.
Nancy's family generously launched a scholarship at ONU Law in her memory. Starting in Summer 2021, the scholarship will be awarded to a deserving student in the Summer Starter Program, a program designed for students who excelled in their undergraduate education but received a lower LSAT score. After the 8-week program, the selected recipient can apply the scholarship award to their fall/spring tuition.
Those who wish to make a donation to the scholarship fund in Nancy's honor should follow this link. Designate your gift "Other," then add Nancy Sabol Scholarship Fund in the comment box. 
ONU Law also dedicated a suite of rooms in Nancy's memory, which will become the Nancy Sabol Academic Success and Bar Passage Center. This space will help the law school provide a lasting memory to Nancy's work and passion during her time at ONU Law.
"I came to ONU in large part to work with Nancy Sabol, one of the best academic success directors in legal education," said Charles H. Rose III, dean and professor of law. "Although our time with her was cut too short, we will ensure that her legacy lives on in the work of our academic success program, the performance of our students, and our commitment to creating practice ready lawyers. Our new Academic Success and Bar Passage Center will support the next generation of ONU lawyers in her memory."
For more information about Nancy Sabol and her legacy at ONU Law, visit this page.