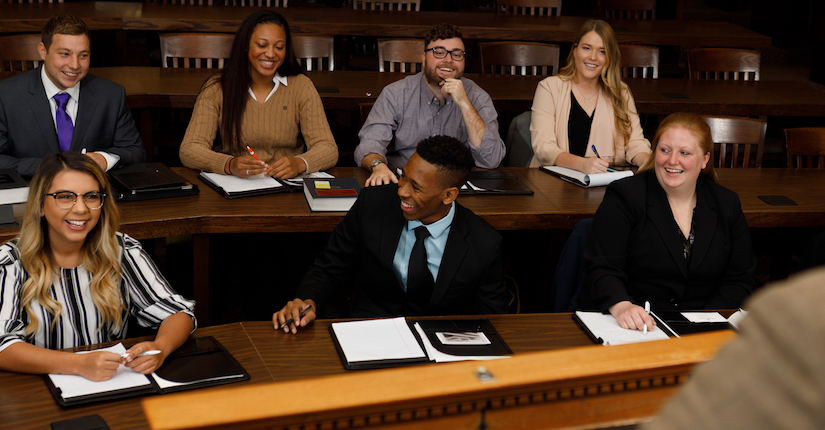 Ohio Northern University Pettit College of Law has been named a "Best Value" law school by preLaw magazine, a publication of The National Jurist.
The "Best Value Law School" ranking is designed to recognize schools whose graduates have excellent chances of passing the bar exam and getting a legal job without taking on large amounts of debt. The rankings consider data from the American Bar Association (ABA) and U.S. News & World Report. The formula includes: ultimate bar passage rates, recent two-year passage rates, modified employment rates, tuition, cost of living, and average debt load upon graduation. 
ONU Law has the lowest tuition among private law schools in the Great Lakes Region, and also ranks as one of the lowest on the list for "Projected Debt Owed at First Loan Payment" among private law schools, according to LawSchoolTransparency.com. 
Following the July 2019 exam, Ohio Northern University Pettit College of Law ranked first among Ohio's nine law schools for first-time bar passage. ONU Law had a 100 percent passage rate in 11 jurisdictions. Additionally, 87 percent of the Class of 2019 was employed in full-time professional positions 10 months after graduation. 
"We are proud to be named a 'Best Value' law school. At ONU Law, we offer an education of value that you won't find elsewhere. Part of our mission is to provide a quality legal education that allows the graduate to choose their career path based upon their passions – not their debt," said Dean Charles H. Rose, III. "At ONU Law, value means strong job placement and bar passage rates, a robust academic support program, and, most of all, graduating with the competitive skills training that makes the law come alive."