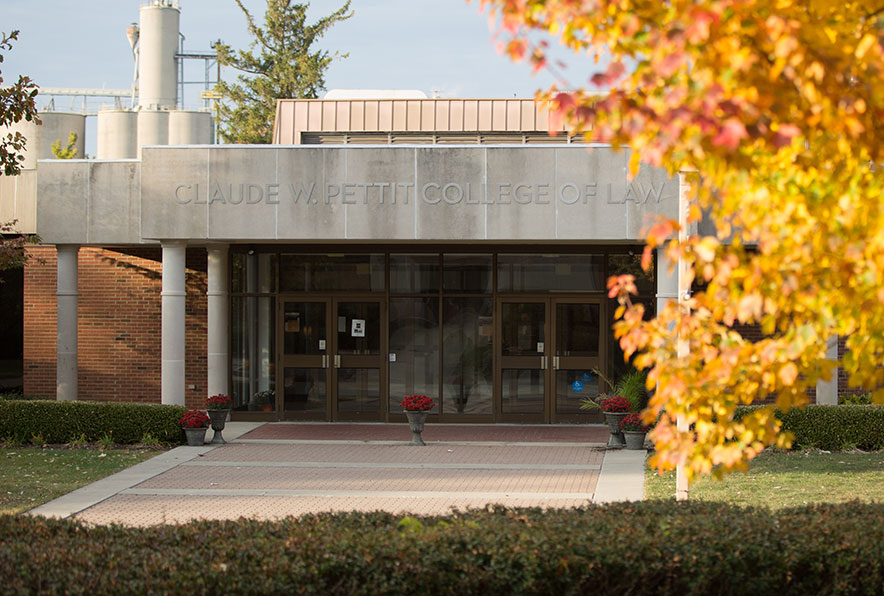 Following the July 2019 bar exam, Ohio Northern University Pettit College of Law ranks first among nine Ohio law schools for first-time bar passage. Every ONU Law student taking the bar for the first time passed, resulting in a 100 percent bar passage rate. Ohio Northern's first-time bar passage rate of 100 percent is well above the state average of 82 percent for the 734 first-time takers of the Ohio bar.
"ONU Law is one of the best kept secrets in legal education, combining a rigorous traditional first-year curriculum with innovative approaches to experiential learning and upper level courses," said Charles H. Rose III, dean and professor of law. "Our world-class faculty individually mentor students, developing relationships that allow students to become the attorneys they were meant to be."
ONU Law's commitment to students extends beyond bar passage. Law School Transparency reports that ONU's students have some of the lowest debt totals reported upon graduation for all private law school graduates. They also become part of a vibrant alumni network stretching nationally across all 50 states and abroad.
At Ohio Northern University Pettit College of Law, students develop the skills to make a difference, regardless of where they want to go with their law degree. A low 6:1 student-to-faculty ratio ensures individualized instruction, and a 100 percent guarantee for 12 legal clinics and externships allows students to enhance their legal education with experiential learning.
"We are at the forefront of legal education, helping men and women become rising stars in the legal world – all of it happening in a place where stars can actually be seen," shared Dean Rose. "The future is bright at ONU Law, and we are excited to see what happens next."