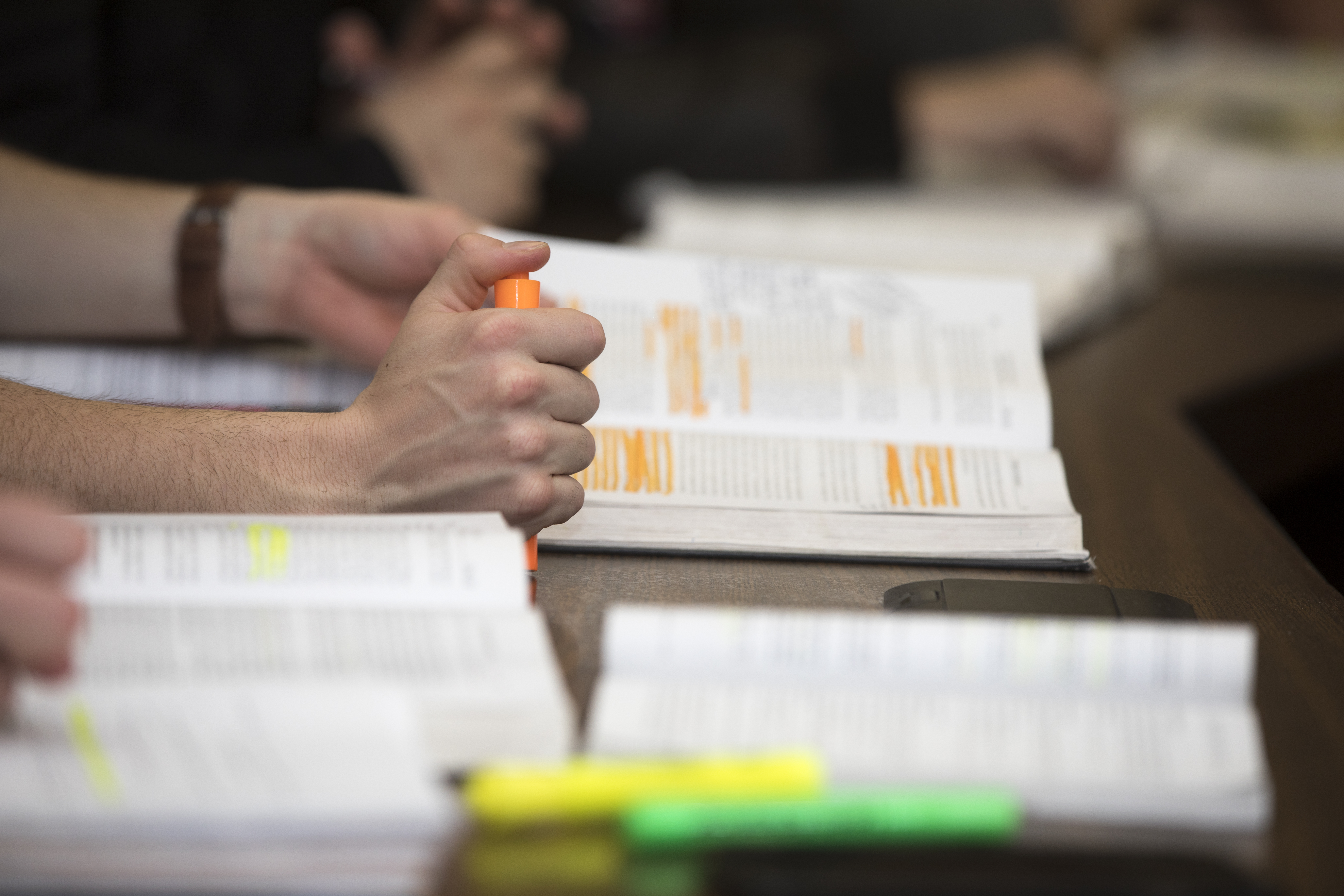 Anyone planning on going to law school knows that they will have to take the Law School Admission Test, or LSAT, and get a good enough score to get into the law school of their choice.
How "good" of a score is good enough depends largely on what law schools you're applying to. For example, to get into a top-ranking law school, you'll probably need an LSAT score of at least 160 or above, while a score in the mid-150s is often acceptable at many excellent law schools. A top 10 law school typically requires a 170 or above.
To figure out what score you need to get into your dream law school, it's important to understand how the LSAT works and why it's so important in law school admissions.
How does LSAT scoring work?
There are three basic types of LSAT scores:
Raw score: Each LSAT contains around 100 questions. The raw score is simply the number of questions the test taker answers correctly — there is no penalty for wrong answers on the LSAT.
Scaled score: That raw score is converted into a scaled LSAT score based on a Score Conversion Chart, which is unique to each LSAT, and ranges from 120-180. The Law School Admission Council has directions on how to convert your raw scale into the 120-180 scale here.
Percentile score: this score shows how your score is relative to other test takers over a three-year period. The conversion from the scaled score to your percentile score doesn't change much — for years, a 151 scaled score has been roughly a 50th percentile score.
Here is an approximate breakdown of your LSAT (scale) score and how it aligns with your LSAT percentile rank from The Princeton Review. Note that these are rough estimates, as the LSAT scores may vary depending on the year.
| LSAT Score | Approximate LSAT Percentile Rank |
| --- | --- |
| 180 | 99.9% |
| 175 | 99% |
| 170  | 98% |
| 165 | 93% |
| 160 | 82% |
| 155 | 66% |
| 150  | 46% |
| 145 | 27% |
| 140 | 14% |
| 135 | 5% |
Since the range is narrow, small improvements can actually make a significant difference in how your score is considered by law school admissions. According to Kaplan, a one point increase can even boost your percentile ranking by as many as five points.
How important are LSAT scores for law school admissions?
LSAT scores are often considered the most important factor in law school admissions. Typically, in law school admissions, LSAT scores and undergraduate GPA are used to create an "index formula" — your objective strength. The LSAT score is weighted more, accounting for greater than half of the admissions decision.
The Law School Admission Council (LSAC) has a tool that allows you to input your undergraduate GPA and LSAT score and see how likely you are to be admitted to all ABA-accredited law schools. You also get to see where you place in their percentiles for LSAT score and GPA.
Still, the LSAT isn't the only thing that admissions counselors consider with your application. In addition to your GPA, your recommendations, resume and personal statement are all important components.
Do law schools have cutoff scores?
While every law school lists the median range of LSAT scores for their incoming class of students, they still accept applicants that fall below this range. The LSAC explicitly discourages law schools for having LSAT cutoff scores, stating that cutoff scores should only be chosen if they are based on a "carefully considered and formulated rationale that is supported by empirical data."
An appropriate justification for having a cutoff score, according to the LSAC, would be if there is research that shows applicants with a certain score will have great difficulty performing well in law school.
However, the LSAC also notes that having a cutoff score can adversely affect minority groups more than the general population, which is another reason to not have them.
What do the LSAT percentiles mean?
The LSAT percentiles are important in how your LSAT score is evaluated — they may be more important than the actual score itself, raw or scaled. In addition to the general LSAT percentile score explained above, there is also the LSAT percentile for each school. This allows you to determine how likely you are to be admitted into the school.
Here are some general guidelines to follow:
25th percentile: Falling into the 25th percentile of your school's range means that 75% of the recently admitted students had a higher score than you. However, that also means that 25% of the students admitted had a lower score than you, which means there is still a chance you could be accepted. This school, then, should be considered a "reach" school.
50th percentile: If you score in the 50th percentile, that means your score is average for this school. There is a pretty good chance you'll be accepted into the program.
75th percentile: Scoring in the 75th percentile means that you are very likely to be admitted to the school, and that you should maybe even consider applying to some schools with higher rankings.
What's the average LSAT score for first-time takers?
The LSAC found that first-time test takers typically scored a 151, while second-time test takers scored a 151.7. Mean LSAT scores were highest for second-time test takers, while third-time test takers had the lowest score. This is important to consider if you have already taken the LSAT and are thinking about retaking it.
What do 150, 160 and 170 scores mean?
According to U.S. News, law school admissions experts recommend striving for at least a 150; however, for a top-ranking law school, you should aim for a 160 or better. For a Top 10 law school, a 170 or more is desired.
Of course, this all depends on which schools you are applying to. Here are some general things to consider when scoring a 150, 160 or 170.
150 score: As a score of 150 is right around the average score for the LSAT, scoring a 150 may make it more challenging to be admitted to a law school. However, there are plenty of law schools with LSAT scores of 150 or lower within their median range, so don't be discouraged.
160 score: A score of 160 or above is typically considered a good LSAT score. Although it may not be high enough to get into the highest tier of law school, there are many very reputable law schools with median LSAT scores in this area. However, at these schools, you also may have to score higher than a 160 to qualify for scholarships.
170 score: Scoring a 170 on the LSAT is almost always considered a good score — that means you are in the 2-3% of test-takers. Still, it won't guarantee you admission at a top law school. Other parts of your application are still a factor.
How do LSAT scores factor into scholarships?
Having a high LSAT score can help you qualify for more scholarships, as law schools typically give merit scholarships to students who score above their 50th percentile. It is important for law schools to keep up their median LSAT score, as it's a significant factor in determining a law school's U.S. News Ranking.
ONU Law awards merit scholarships based on LSAT score and undergraduate GPA, along with other academic achievements, ranging from $5,000-29,000 each year. The LSAT score range for the incoming Class of 2019 at ONU Law was 147-155, making applicants who score in that range, or higher, good candidates for scholarships.
The LSAT Score: An Important, but not the only factor, in law school admissions
While the LSAT is an important part of law school admissions, it's not the only factor in the admissions process. That's why we have the Summer Starter Program — an opportunity for students with outstanding undergraduate performance to start law school despite a lower LSAT score. In this eight-week program, students take two first-year courses and receive one-on-one guidance to ensure they get the tools they need to succeed in law school.
Are you ready to apply? Visit this page to learn more.