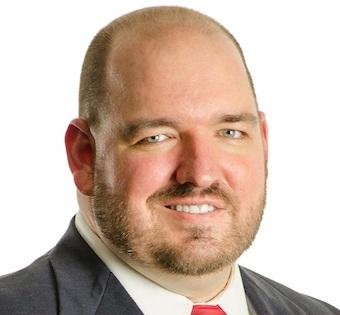 Randall Petrouske II believes three factors make a good attorney: preparation, integrity and empathy. Practicing what he preaches, he became a highly respected criminal defense attorney in the state of Wisconsin.
Petrouske is a partner at the century-old Everson Law Firm in Green Bay, Wis. Leading the firm's criminal defense division, he represents clients in the northeastern part of the state at the trial level on matters ranging from ordinance violations to homicides. "I'm fortunate to be in the job that I hope to retire from someday," he says. "I hope my work leads to better outcomes for my clients and improvements in the system."
Petrouske grew up in a family of U.S. Marines, and they instilled in him an appreciation for justice and rule of law. From an early age, he wanted to become a lawyer. "I've always been drawn to reason, logic and debate – as well as compassion – which I believe are the true underpinnings of the law," he says. 
At the University of Wisconsin-Oshkosh, Petrouske majored in English and theatre and served in student government. He performed in and directed more than 20 theatre productions, honing his skills in public speaking, improvisation and composure that now aid him in the courtroom. After graduation, he moved to Florida and managed a family-owned restaurant company, working with first-generation immigrants from around the world. 
When he decided to go to law school, he chose ONU Law because a University representative called him personally and knew his background story. "That personal touch was the deal closer," he says.
ONU Law gave him real-world experiences that directly aided him in his career, including externships with a federal judge and a county prosecutor. "The training that I received went beyond just reading cases and discussing them in a theoretical, classroom setting and actually put me on my feet, arguing before real judges in Moot Court and Mock Trial as well as the extensive clinical program," he says.
In Wisconsin, Petrouske has earned the respect of colleagues, judges and clients for being thoroughly prepared at all times, for his empathy that extends to people from all walks of life, and for his integrity. "Your reputation for honesty is irreplaceable," he says.  "No case, retainer, or 'win' is worth forfeiting your integrity. The judges and prosecutors who I work with may not always agree with me, but they know I am being honest and forthright with them. That goes a long way."