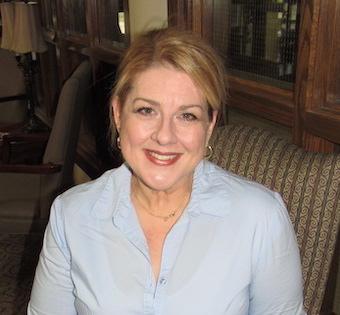 Tracy McKay is committed to advocating for fair and equitable representation in the law, particularly for those from disadvantaged or under-represented communities. 
McKay's passion for disability law comes from her experience navigating the Special Education system to ensure that her son received the proper support. Her research into education law empowered her to make a difference in her son's life, and, aware of issues disproportionately affecting individuals with disabilities, she sought to be an advocate for others as well: "What started out as a drive to help my son grew into something bigger--it was no longer enough to help just my own."
When her youngest child started high school, McKay started law school at ONU. She was attracted to ONU Law's student-centered environment where professors would be easily accessible and where she would find individualized support from the academic community: "As a non-traditional student juggling not only full-time law school, but also a family of four teenagers, having an environment where I felt welcomed and included was crucial." Now a second-year student, she is also balancing involvement in Law Review and the Legal Association of Women, as well as participating in externships to supplement her learning outside the classroom.
During her first year of law school, McKay took advantage of ONU Law's Office of Career and Professional Development to help polish her CV before applying to an externship with the Autism Society of America, an organization where she had previously volunteered. She was selected for the externship and spent her summer in Washington, D.C., getting hands-on experience in disability rights advocacy. In the midst of the turbulent educational landscape in response to the coronavirus pandemic, McKay worked with legislators in the House and the Senate to ensure that the voices of disabled individuals were represented and considered in pending litigation and policy decisions. From her experience, she gained deeper insight into the relationship between policy and law and an understanding of the impact that lobbying can have on the language used for bills and policies. "This is the kind of legal work that I came here to do. The fact that I was able to secure an internship my first summer doing what I am drawn to was huge."
McKay is confident that the nonprofit sector is where she belongs and where she will dedicate her services as a future lawyer. She is certain that the experiences she's had at ONU Law will give her the skills to negotiate, persuade and navigate governmental structures – all the tools she needs to be a successful advocate.