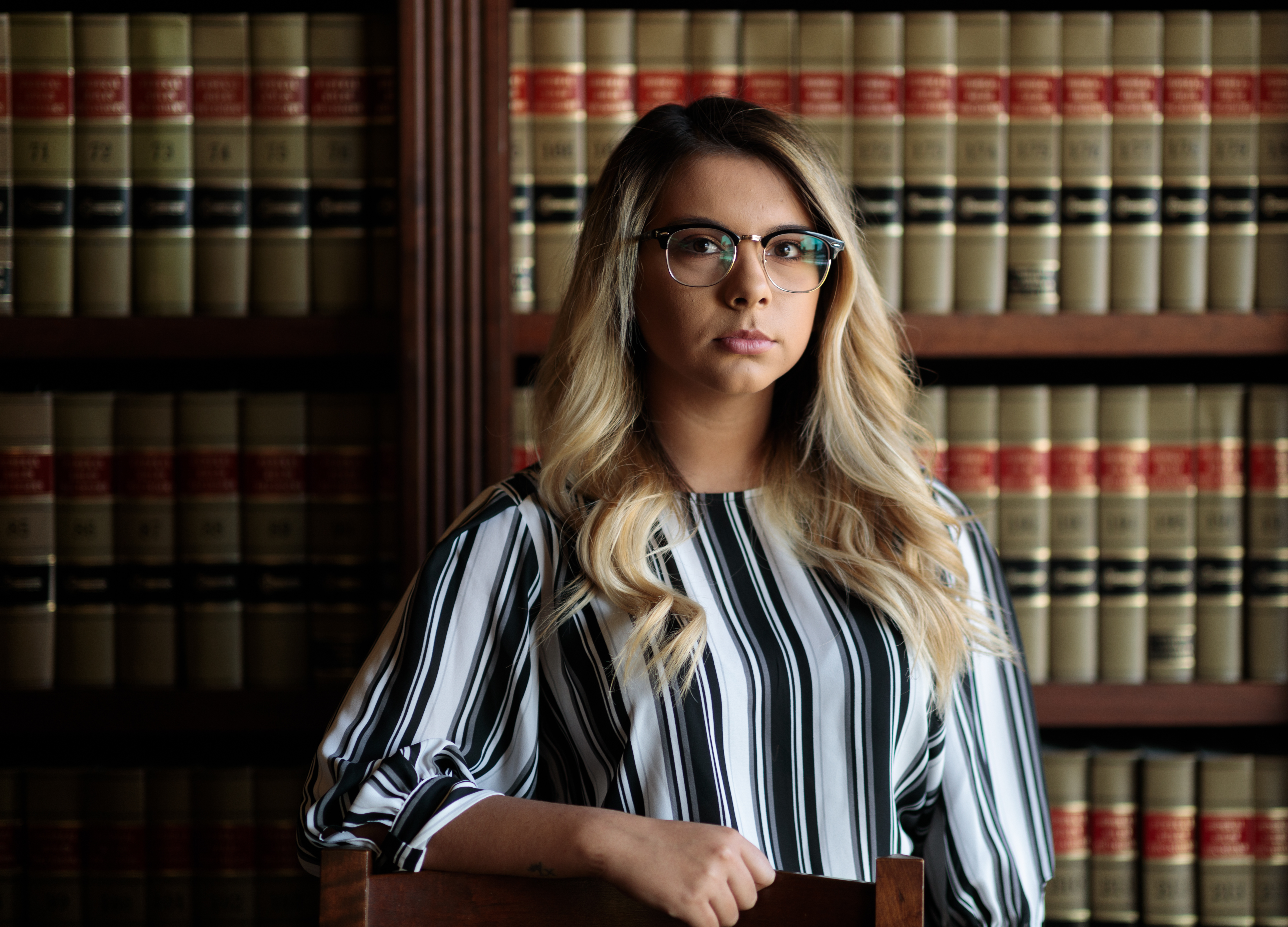 For highly-motivated prospective law students, pre-law programming may be the head start you're looking for.
Pre-Law and 3+3 Programs
For highly-motivated prospective law students, pre-law programming may be the head start you're looking for.
If you're a high school student or college freshman who's seriously considering law school, you might want to see what types of programs, services or advising are available for pre-law students as you're deciding between colleges or navigating your first year of your Bachelor's degree. Pre-law resources can expose you to new legal career paths, prepare you academically for the rigors of law school and provide you with valuable insights into the law school admissions process.
Pre-Law Academics
Many schools offer pre-law tracks, concentrations or minors designed to prepare students academically for legal studies in the future. These curriculums emphasize skill sets in critical thinking, analytical reasoning, written and oral communication and reading comprehension which are further developed in law school. The benefit of pre-law programs is that they are often complementary to your primary degree program, allowing you to explore law-related topics without the commitment required of a 3+3 program (see below for details).
If you declare your interest in pre-law, you may be assigned a pre-law advisor in addition to your major-specific advisor. The pre-law advisor is there to help you select courses that will give you a good academic foundation for legal studies in the future. They can also connect you with other pre-law resources on campus and act as guides during the application process.
Sometimes, pre-law programs include classes that are taught by real law school faculty members, giving students a glimpse of how law classes operate. Professor Bruce Frohnen teaches an undergraduate course in Constitutional Law and Government (PLSC 3501) which is very popular among pre-law students at Ohio Northern University. Many JD-holders also teach at the undergraduate level in departments like Political Science, History or Sociology. So, even if they're not law school faculty per se, they are highly-qualified to advise and mentor students with an interest in law, drawing from their own experience as a student in a JD program.
The "pre-law" major, on the other hand, can sometimes limit students in their career opportunities if they decide not to pursue law school after graduation. In our opinion, the pre-law major is a bit too broad and its curriculum doesn't provide students with expertise in any particular subject. Our admissions team strongly encourages students to pursue a subject they are passionate about instead of selecting a major based on what they think admissions officers are looking for - so long as they challenge themselves academically by taking advanced courses. If you're still deciding which major to pursue, we've identified the most common majors of students who go on to law school, most of which are in the humanities and social sciences fields, in another article. 
If you find yourself really enjoying your pre-law courses or if you'd prefer to engage in pre-law strictly outside the classroom, there are additional avenues to explore law and the legal profession through extracurriculars. 
Pre-Law Extracurriculars
Being an active member of your campus community will help your both personal and professional development, in addition to being a great resume-builder for law school admission in the future. Check out the examples provided below to see if any of these opportunities align with your interests!
Student Organizations
Students may want to consider participating in student organizations to gain exposure to the legal field outside the classroom. These might include Mock Trial, Moot Court, Model UN, student government or the international Phi Alpha Delta Law Fraternity. Here, students meet like-minded peers and may have opportunities to attend special events, including lectures, panels, conferences, receptions, guest speakers and workshops, geared toward a pre-law audience. 
Don't discount other organizations, such as intramural sports, Greek Life, music groups, and other social clubs, even if they're not directly affiliated with law or legal practice. There are plenty of transferable skills that come from participation in any student organization! If you have the opportunity to run for a leadership position, this is a great way to get professional experience doing something you're passionate about.
Internships
Internships are another method for students to gain a better understanding of the realities of a legal career. Students can seek out internship opportunities with a local law firm, nonprofit, prosecutor/public defender's office, judge or political representative. Corporations and businesses are also likely to have legal teams to litigate on their behalf in court, perform legal research, or draft contracts. While summer internships are the most common, some students also participate in internships during the academic year as well, in addition to their coursework. Most often, these are unpaid positions.
LSAC PLUS Programs
Rising college sophomores and juniors may also have opportunities to participate in an LSAC PLUS Program if they are a member of a minoritized group that is underrepresented in the legal profession. These programs are immersive experiences that take place during the summer, often on a law school campus, where students learn in simulated classroom environments, hone their skills, develop networking and mentorship relationships, discover new career opportunities and learn about the law school admissions process.
And More!
Remember that your campus involvement doesn't have to be directly related to your law school endeavors. Take learning opportunities wherever you find them, whether they be at a part-time job, study abroad, doing research, volunteering, etc. And pursue the activities you're passionate about!
While there are plenty of ways to get involved in pre-law, participation is certainly not a requirement. Law students come from a wide variety of backgrounds - sometimes ones that are not remotely related to the field of law! So don't stress if you're someone who was on a different career trajectory in the past and has only recently developed an interest in the legal field.
Earn Your Combined Bachelor's and Juris Doctor Degrees in Six Years in a 3+3 Program
If you are someone who is certain of their commitment to go on to pursue legal studies in the future, then a more formal 3+3 program may be a better option for you. 3+3 programs are designed to replace 30 elective credit hours of the Bachelor's degree with 30 credits from the first year of law school, expediting a student's educational journey by allowing them to graduate in six years with both degrees rather than the traditional seven. While the benefits of a 3+3 program may be different for each student, they likely include the cost savings of a full year's tuition and a speedier transition into the workforce.
If you decide that 3+3 would be a good fit for your educational goals, it's important to inform your academic advisor as early as possible, since you need to make sure you're taking all the classes you'll need to graduate in three years, rather than the traditional four.
How do you know if your school offers a 3+3 program? 
If your undergraduate university has its own law school, it's very likely that the two institutions partner to offer a 3+3 program. For example, Ohio Northern University has a 3+3 agreement with the Ohio Northern University Claude W. Pettit College of Law. However, law schools also partner with outside colleges and universities as well, providing opportunities for students of other institutions (that often do not have their own law schools) to pursue their legal education. Undergraduate institutions may even have multiple 3+3 agreements with multiple law schools, giving students more choice among JD programs to determine the best fit for their career goals and interests. 
Visit your college or university's website to see if your school has a 3+3 program. Sometimes, this information is housed in the Academics menu under "Programs of Study," while other times this information can be found on specific department webpages (Political Science, English, History, etc) where law is a common career path. If you've been looking around online and you're still not sure, reach out to your academic advisor or to a designated pre-law advisor for your school for clarification.
Are there any disadvantages to 3+3 programs?
While 3+3 programs have some key advantages in terms of cost savings, there are some important factors you should consider before committing to this degree plan.
You're Committed to Law School
Ideally, you want to be completely certain of your commitment to attend law school before declaring your intention to pursue 3+3. If circumstances arise that force you to reconsider your career goals and you decide that you no longer wish to go on to law school, you will be obligated to complete your full, four-year degree requirements, since you would no longer be eligible to substitute 30 elective credits for the first year of a JD program. In other words, your three-year degree plan would return to the traditional four-year degree plan. You'll need to speak with your undergraduate academic advisor if you decide that 3+3 is no longer the route you wish to take.
Limited Selection of JD Programs
Even though undergraduate institutions typically have multiple 3+3 agreements with multiple law schools, this is still only a small selection of the roughly 200 ABA-accredited law schools in the United States. 
JD program participants are also typically located in close proximity to their undergraduate college or university partner, meaning that you would be attending law school in the same geographic area where you received your Bachelor's degree. Consider if location is an important factor to you for your law school experience. If your goal is to attend college in Ohio and law school in California, you're not likely to find a 3+3 program that fits these criteria.
Lack of Academic Flexibility
3+3 programs have less flexibility than a traditional four-year degree program. You have fewer opportunities to select courses based on your interests since your elective credits are replaced with L-1 required curricula. If you're a student with multiple interest areas seeking to double major or minor, the 3+3 program might not be the best choice for you since you (and your advisor) may not be able to fit multiple programs into three years. Similarly, our 3+3 program at Ohio Northern University is limited to students of specific majors including Business, Chemistry, History, Literature, Philosophy and Political Science, among others. This is because some majors, like Engineering, are already very rigid in structure in order to ensure that students graduate in four years, and it would not be possible to consolidate the program further. Be sure to check with your advising office to see if there are any major requirements for your institution's 3+3 program(s), and consider a pre-law designation, concentration, track or minor instead if 3+3 isn't a good fit for your academic interests.
The Application Process for 3+3 Admission
So you've decided to pursue 3+3. Now what? Well, the first three years of your undergraduate experience are pretty straightforward, involving regular check-ins with your academic advisor. So let's talk about how you apply to law school as a 3+3 applicant.
Firstly, the law admissions process is separate from the undergraduate admissions process. This means that, if you are admitted to and enroll in your undergraduate institution and declare your intention to pursue 3+3, you are still not guaranteed admission to the law school. Law schools have high standards and want to see that you're capable of achieving success academically. Throughout your time as a college student, you must continually prioritize your academics and work hard to achieve good grades so that, when you're preparing to apply for law school, you have a strong record to support that you will be successful in a graduate program.
You will need to apply to the law school as a 3+3 applicant in your third and final year of undergraduate studies. Your 3+3 application will require a lot of the same materials as a regular law school application including: a personal statement, resume, official transcripts (from all undergraduate institutions attended), letters of recommendation and an LSAT score. 3+3 students must also satisfy their undergraduate degree requirements before they are able to apply to and enroll in law school classes. Checking in with your academic advisor every semester will ensure that you're on track to meet these requirements. 
Below, we've provided a recommended application timeline for prospective 3+3 students to ensure that they're prepared by the time they seek to apply to law school. The third year is the most important in terms of the application process specifically, but there's still a lot you can do in your first two years to set yourself up for success.
Year 1

Year 2

Year 3

Declare your intention to pursue the 3+3 program to your undergraduate academic advisor - as soon as possible.

 

Get involved in your undergraduate campus community by joining a few student organizations, volunteering, doing research or whatever you're passionate about!

 

Participate in classroom discussions, attend office hours and cultivate relationships with your professors.

 

Focus on your adjustment to college academics and to living away from home. Seek academic support resources if you find yourself struggling!

Register for an account with the LSAC to explore their resources.

 

 

Participate in classroom discussions, attend office hours and cultivate relationships with your professors.

 

Check in with your undergraduate advisor regarding your degree progress.

 

Visit and tour the law school you're seeking to attend, and inform the admissions team of your interest in 3+3.

 

Consider a law-related internship or professional experience.

Retake the LSAT exam (optional).

 

Check in with your undergraduate advisor regarding your degree progress.

 

Register for the Credential Assembly Service (CAS).

 

Compile your application materials including: personal statement, resume, letters of recommendation, transcripts and any additional addenda.

 

Submit your 3+3 application to a partnering law school before the application deadline.*

 

Send in your enrollment deposit to the law school once you've decided to commit!
*In your third year of your undergraduate studies, it's important to get an understanding of your institution's unique 3+3 agreement with the partnering law school. The law school may have specific admissions requirements regarding LSAT score or GPA.
Ultimately, whether you decide to pursue a 3+3 program, pre-law studies or forge your own path to law school, there is no right or wrong choice so long as you follow your passion and continue to learn and grow along the way. If you'd like some additional guidance, attend a prospective law student event or reach out to an admissions counselor! They'll be able to address your individual situation and provide you with additional tips for the application process and insights into the law school experience to help you figure out the best course of action.