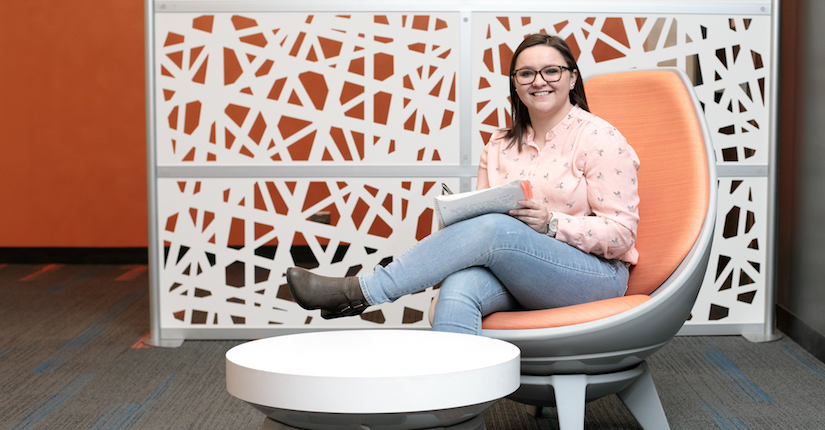 Once you've decided to apply to law school, it's time to make a plan that makes efficient use of your time and ensures completion of all required steps. Every law school uses a custom application process, making it vital to review your desired schools' specifications. However, you can use general guidelines to create a schedule and get started. 
Steps to take before you apply to law school
Long before the application process, it's essential to get everything you need in order. Most law schools recommend preparing a full year before you apply to law school. Before clicking apply on college websites, you need to: 
Finish your bachelor's degree with the required prerequisites for law school.
Prep for the law school admission test (LSAT) by taking free online courses and practice tests. 
Register with the Law School Admission Council (LSAC) for your LSAT test.
Schedule your LSAT test by the registration deadline, typically about a month before your test date.
Consider taking an in-person or online LSAT prep course.
Register with the Credential Assembly Service (CAS).
Gather personal recommendations.
Start researching how to write your personal statement, addendum, and other law application materials. 
What is the process of applying to law school?
Along with selecting your colleges, you must register for the LSAT and CAS. The CAS assembles your letters of recommendation, transcripts, and LSAT scores. After you apply to law school, each college will request copies of your report directly from the CAS. 
Example law school application timeline
Your individual timeline may differ according to your school or work schedule. It's important to use the following timeline as a general guideline and adjust it as needed to give yourself enough time to complete all steps of the application process fully. An example timeline starts a year in advance:
January: Take a practice test to see if your LSAT score is good enough to get into law school.
February: Identify potential LSAT prep courses to boost your score.
March: Review LSAT testing dates and registration deadlines.
April: Consider taking your LSAT early, so you have time to retake it. 
May or June: Retake your LSAT test, look up schools online, and take a virtual tour.
July: Register for CAS, request colleges to send your transcripts to CAS, and talk to your pre-law advisor to determine a good mix of schools to apply to.
August: Start reviewing application guidelines and required documents. 
September: Ask for recommendations from your professors, and start working on application materials. 
October: Send thank you notes to anyone who wrote you a personal recommendation and submit all materials to the CAS. Plus, complete your online Free Application for Federal Student Aid (FAFSA).
November or December: Finish up your application and submit all materials. 
How to apply to Ohio Northern University Pettit College of Law
At Ohio Northern University Pettit College of Law, we accept applications on a rolling basis from September through August. Once the class is full, then admissions close. After your application materials are submitted, you can check your application status online. 
Learn how the application process differs for international, transfer, and regular fall and summer admissions.
Fall and summer admissions
Once you've completed your bachelor's degree and taken the LSAT, it's time to start collecting your application materials. Although ONU doesn't require letters of recommendation, adding up to three letters provides extra insight into your potential student value. You'll also need to:
Write your personal statement explaining why you're interested in attending ONU and what you'll add to the student body. 
Update your resume to include your work experience, leadership roles, and volunteer activities. 
If you have any character or fitness issues, write a thorough explanation.
Upload all materials directly to ONU Law using its online application tool. 
Lastly, review every field of your application and submit it. 
Transfer applications 
If you're a transfer student, you must be in good standing at a law school accredited by the American Bar Association. Any courses where you earned a grade of C or better may transfer to ONU Law. If your current school is not accredited, you will not receive credit for your courses and enter as a first-year student. You'll follow the same process as for regular applications, except you also need to include:
A letter from the dean or law school official showing you're eligible to return to the school and are in good standing
An official transcript of all law school work
Your current class rank at your law school
International applicants
If you're not a United States citizen or resident alien, then you'll need to submit all regular application materials plus the following extra information: 
An official score report from your test of English as a foreign language (TOEFL) or the international English language testing system (IELTS).
Transcripts showing you have a bachelor's degree or its equivalent. Schools outside of the US may not be eligible for the CAS system, so you'll need to convert your information using the World Education Service (WES). 
Proof of how you'll fund your education and legal expenses using the form Affidavit of Financial Support. 
A copy of your passport. 
About the ONU admissions process 
Once your application is received, the ONU Law Admissions Committee thoroughly reviews all details to determine you're a good fit for the school. Your application materials must show you're a professional, ethical, and competent person with excellent potential. Admissions officers consider: 
Your cumulative undergraduate grade point average
The highest LSAT score you received
The rigor of undergraduate coursework
Prior work and educational experiences
Ability to overcome structural or personal obstacles
Proof of responsibility and discipline
Your commitment to service
Leadership ability or potential and personal achievements
Personal circumstances that give context to your application
Understand your obligations before applying to law school
Once you submit your application, you're responsible for disclosing any information that changes your responses to application questions, including new arrests, disciplinary action, pending charges, or professional misconduct. 
Law schools place high importance on ethical character, including honesty, maturity, and fitness to perform law. Misleading or incorrect information may be reported to the LSAC committee on Misconduct or Irregularities in the Admission Process.
Tips for a smooth law school application process
Although the application process can feel overwhelming, you can ensure you're completing all the steps and delivering the best application possible by taking control early and making a plan. Use these tips to reduce your worries and focus on your future. 
Gather your materials
From transcripts to recalling important details about your history, the earlier you start collecting information, the easier the process is for you. Brainstorm possible ideas for your personal statement, people you could ask for recommendations, and any other information you could use to fill out your application. 
Practice good time management skills
Create a timeline and set goals to achieve each of the steps. You'll want to give yourself enough time to work around your existing schedule and plan for any unexpected emergencies. List your tasks and set digital reminders of key dates. 
Get the best LSAT score you can
A good LSAT score may not guarantee college entrance, but it sure helps. Find out what score you need to get into law school, then start studying. If you take an early test, then you'll have time to take a second or third test to secure a better score. Plus, some schools, like ONU, offer summer starter programs so you can complete this course to ensure a place in the upcoming class. 
Make your application materials shine
Spend extra time completing all materials to avoid making application mistakes. Use an online editing program, like Grammarly, to ensure proper grammar and check for clarity. Enlist help from a friend or advisor to review your application and find gaps in your content. 
Apply to law school early
Although you can apply for law school for many months during a rolling application process, you have better chances of getting grants and scholarship awards along with the first choice in housing arrangement by applying early. 
Think about your living situation
It's essential to think about where you'll live as part of your planning process. Schools offer on-campus and off-campus housing, usually available on a first-come-first-serve basis. Depending on your school's location, you may need access to public transportation or will want to bring a vehicle and secure parking. 
Figure out your finances
Even before applying for law school, you'll need to cover LSAT and CAS fees. Once you're accepted into a law degree program, you'll pay for courses using your personal funds or acquire a combination of grants and loans. Apply in October for your FAFSA, so you're ready to get financial affairs in order. Fortunately, if you apply to ONU, you'll benefit from the lowest private law school tuition in the Great Lakes Region. 
Take your next steps
Are you ready to get started? Take a virtual tour, request an information packet, or talk to an admissions counselor to determine how to begin your future at ONU.